Strict Standards
: Non-static method pp::site() should not be called statically in
G:\PleskVhosts\boisenewbornphotos.com\httpdocs\wp-content\themes\prophoto4\classes\util.php
on line
221
Strict Standards
: Non-static method pp::site() should not be called statically in
G:\PleskVhosts\boisenewbornphotos.com\httpdocs\wp-content\themes\prophoto4\classes\lazyLoad.php
on line
73
Strict Standards
: Non-static method pp::browser() should not be called statically in
G:\PleskVhosts\boisenewbornphotos.com\httpdocs\wp-content\themes\prophoto4\classes\lazyLoad.php
on line
74
Strict Standards
: Non-static method pp::browser() should not be called statically in
G:\PleskVhosts\boisenewbornphotos.com\httpdocs\wp-content\themes\prophoto4\classes\lazyLoad.php
on line
74
Strict Standards
: Non-static method pp::fileInfo() should not be called statically in
G:\PleskVhosts\boisenewbornphotos.com\httpdocs\wp-content\themes\prophoto4\classes\pathfixer.php
on line
36
Strict Standards
: Non-static method pp::site() should not be called statically in
G:\PleskVhosts\boisenewbornphotos.com\httpdocs\wp-content\themes\prophoto4\classes\contentFilter.php
on line
250
Strict Standards
: Non-static method pp::fileInfo() should not be called statically in
G:\PleskVhosts\boisenewbornphotos.com\httpdocs\wp-content\themes\prophoto4\classes\pathfixer.php
on line
36
Strict Standards
: Non-static method pp::site() should not be called statically in
G:\PleskVhosts\boisenewbornphotos.com\httpdocs\wp-content\themes\prophoto4\classes\util.php
on line
221
Strict Standards
: Non-static method pp::site() should not be called statically in
G:\PleskVhosts\boisenewbornphotos.com\httpdocs\wp-content\themes\prophoto4\classes\util.php
on line
327
Strict Standards
: Only variables should be passed by reference in
G:\PleskVhosts\boisenewbornphotos.com\httpdocs\wp-content\themes\prophoto4\classes\NrUtil.php
on line
50
Strict Standards
: Only variables should be passed by reference in
G:\PleskVhosts\boisenewbornphotos.com\httpdocs\wp-content\themes\prophoto4\classes\NrUtil.php
on line
50
Strict Standards
: Non-static method ppImg::init() should not be called statically in
G:\PleskVhosts\boisenewbornphotos.com\httpdocs\wp-content\themes\prophoto4\classes\img.php
on line
86
Deprecated
: Non-static method pp::site() should not be called statically, assuming $this from incompatible context in
G:\PleskVhosts\boisenewbornphotos.com\httpdocs\wp-content\themes\prophoto4\classes\blankImgOverlayer.php
on line
23
Deprecated
: Non-static method pp::browser() should not be called statically, assuming $this from incompatible context in
G:\PleskVhosts\boisenewbornphotos.com\httpdocs\wp-content\themes\prophoto4\classes\blankImgOverlayer.php
on line
77
Strict Standards
: Non-static method pp::fileInfo() should not be called statically in
G:\PleskVhosts\boisenewbornphotos.com\httpdocs\wp-content\themes\prophoto4\classes\pathfixer.php
on line
36
Strict Standards
: Non-static method pp::site() should not be called statically in
G:\PleskVhosts\boisenewbornphotos.com\httpdocs\wp-content\themes\prophoto4\classes\util.php
on line
221
Strict Standards
: Non-static method pp::site() should not be called statically in
G:\PleskVhosts\boisenewbornphotos.com\httpdocs\wp-content\themes\prophoto4\classes\util.php
on line
327
Strict Standards
: Only variables should be passed by reference in
G:\PleskVhosts\boisenewbornphotos.com\httpdocs\wp-content\themes\prophoto4\classes\NrUtil.php
on line
50
Strict Standards
: Only variables should be passed by reference in
G:\PleskVhosts\boisenewbornphotos.com\httpdocs\wp-content\themes\prophoto4\classes\NrUtil.php
on line
50
Strict Standards
: Non-static method ppImg::init() should not be called statically in
G:\PleskVhosts\boisenewbornphotos.com\httpdocs\wp-content\themes\prophoto4\classes\img.php
on line
86
Strict Standards
: Non-static method pp::fileInfo() should not be called statically in
G:\PleskVhosts\boisenewbornphotos.com\httpdocs\wp-content\themes\prophoto4\classes\pathfixer.php
on line
36
Strict Standards
: Non-static method pp::site() should not be called statically in
G:\PleskVhosts\boisenewbornphotos.com\httpdocs\wp-content\themes\prophoto4\classes\util.php
on line
221
Strict Standards
: Non-static method pp::site() should not be called statically in
G:\PleskVhosts\boisenewbornphotos.com\httpdocs\wp-content\themes\prophoto4\classes\util.php
on line
327
Strict Standards
: Only variables should be passed by reference in
G:\PleskVhosts\boisenewbornphotos.com\httpdocs\wp-content\themes\prophoto4\classes\NrUtil.php
on line
50
Strict Standards
: Only variables should be passed by reference in
G:\PleskVhosts\boisenewbornphotos.com\httpdocs\wp-content\themes\prophoto4\classes\NrUtil.php
on line
50
Strict Standards
: Non-static method ppImg::init() should not be called statically in
G:\PleskVhosts\boisenewbornphotos.com\httpdocs\wp-content\themes\prophoto4\classes\img.php
on line
86
Strict Standards
: Non-static method pp::fileInfo() should not be called statically in
G:\PleskVhosts\boisenewbornphotos.com\httpdocs\wp-content\themes\prophoto4\classes\pathfixer.php
on line
36
Strict Standards
: Non-static method pp::site() should not be called statically in
G:\PleskVhosts\boisenewbornphotos.com\httpdocs\wp-content\themes\prophoto4\classes\util.php
on line
221
Strict Standards
: Non-static method pp::site() should not be called statically in
G:\PleskVhosts\boisenewbornphotos.com\httpdocs\wp-content\themes\prophoto4\classes\util.php
on line
327
Strict Standards
: Only variables should be passed by reference in
G:\PleskVhosts\boisenewbornphotos.com\httpdocs\wp-content\themes\prophoto4\classes\NrUtil.php
on line
50
Strict Standards
: Only variables should be passed by reference in
G:\PleskVhosts\boisenewbornphotos.com\httpdocs\wp-content\themes\prophoto4\classes\NrUtil.php
on line
50
Strict Standards
: Non-static method ppImg::init() should not be called statically in
G:\PleskVhosts\boisenewbornphotos.com\httpdocs\wp-content\themes\prophoto4\classes\img.php
on line
86
Strict Standards
: Non-static method pp::fileInfo() should not be called statically in
G:\PleskVhosts\boisenewbornphotos.com\httpdocs\wp-content\themes\prophoto4\classes\pathfixer.php
on line
36
Strict Standards
: Non-static method pp::site() should not be called statically in
G:\PleskVhosts\boisenewbornphotos.com\httpdocs\wp-content\themes\prophoto4\classes\util.php
on line
221
Strict Standards
: Non-static method pp::site() should not be called statically in
G:\PleskVhosts\boisenewbornphotos.com\httpdocs\wp-content\themes\prophoto4\classes\util.php
on line
327
Strict Standards
: Only variables should be passed by reference in
G:\PleskVhosts\boisenewbornphotos.com\httpdocs\wp-content\themes\prophoto4\classes\NrUtil.php
on line
50
Strict Standards
: Only variables should be passed by reference in
G:\PleskVhosts\boisenewbornphotos.com\httpdocs\wp-content\themes\prophoto4\classes\NrUtil.php
on line
50
Strict Standards
: Non-static method ppImg::init() should not be called statically in
G:\PleskVhosts\boisenewbornphotos.com\httpdocs\wp-content\themes\prophoto4\classes\img.php
on line
86
Strict Standards
: Non-static method pp::fileInfo() should not be called statically in
G:\PleskVhosts\boisenewbornphotos.com\httpdocs\wp-content\themes\prophoto4\classes\pathfixer.php
on line
36
Strict Standards
: Non-static method pp::site() should not be called statically in
G:\PleskVhosts\boisenewbornphotos.com\httpdocs\wp-content\themes\prophoto4\classes\util.php
on line
221
Strict Standards
: Non-static method pp::site() should not be called statically in
G:\PleskVhosts\boisenewbornphotos.com\httpdocs\wp-content\themes\prophoto4\classes\util.php
on line
327
Strict Standards
: Only variables should be passed by reference in
G:\PleskVhosts\boisenewbornphotos.com\httpdocs\wp-content\themes\prophoto4\classes\NrUtil.php
on line
50
Strict Standards
: Only variables should be passed by reference in
G:\PleskVhosts\boisenewbornphotos.com\httpdocs\wp-content\themes\prophoto4\classes\NrUtil.php
on line
50
Strict Standards
: Non-static method ppImg::init() should not be called statically in
G:\PleskVhosts\boisenewbornphotos.com\httpdocs\wp-content\themes\prophoto4\classes\img.php
on line
86
Strict Standards
: Non-static method pp::fileInfo() should not be called statically in
G:\PleskVhosts\boisenewbornphotos.com\httpdocs\wp-content\themes\prophoto4\classes\pathfixer.php
on line
36
Strict Standards
: Non-static method pp::site() should not be called statically in
G:\PleskVhosts\boisenewbornphotos.com\httpdocs\wp-content\themes\prophoto4\classes\util.php
on line
221
Strict Standards
: Non-static method pp::site() should not be called statically in
G:\PleskVhosts\boisenewbornphotos.com\httpdocs\wp-content\themes\prophoto4\classes\util.php
on line
327
Strict Standards
: Only variables should be passed by reference in
G:\PleskVhosts\boisenewbornphotos.com\httpdocs\wp-content\themes\prophoto4\classes\NrUtil.php
on line
50
Strict Standards
: Only variables should be passed by reference in
G:\PleskVhosts\boisenewbornphotos.com\httpdocs\wp-content\themes\prophoto4\classes\NrUtil.php
on line
50
Strict Standards
: Non-static method ppImg::init() should not be called statically in
G:\PleskVhosts\boisenewbornphotos.com\httpdocs\wp-content\themes\prophoto4\classes\img.php
on line
86
Strict Standards
: Non-static method pp::fileInfo() should not be called statically in
G:\PleskVhosts\boisenewbornphotos.com\httpdocs\wp-content\themes\prophoto4\classes\pathfixer.php
on line
36
Strict Standards
: Non-static method pp::site() should not be called statically in
G:\PleskVhosts\boisenewbornphotos.com\httpdocs\wp-content\themes\prophoto4\classes\util.php
on line
221
Strict Standards
: Non-static method pp::site() should not be called statically in
G:\PleskVhosts\boisenewbornphotos.com\httpdocs\wp-content\themes\prophoto4\classes\util.php
on line
327
Strict Standards
: Only variables should be passed by reference in
G:\PleskVhosts\boisenewbornphotos.com\httpdocs\wp-content\themes\prophoto4\classes\NrUtil.php
on line
50
Strict Standards
: Only variables should be passed by reference in
G:\PleskVhosts\boisenewbornphotos.com\httpdocs\wp-content\themes\prophoto4\classes\NrUtil.php
on line
50
Strict Standards
: Non-static method ppImg::init() should not be called statically in
G:\PleskVhosts\boisenewbornphotos.com\httpdocs\wp-content\themes\prophoto4\classes\img.php
on line
86
Strict Standards
: Non-static method pp::fileInfo() should not be called statically in
G:\PleskVhosts\boisenewbornphotos.com\httpdocs\wp-content\themes\prophoto4\classes\pathfixer.php
on line
36
Strict Standards
: Non-static method pp::site() should not be called statically in
G:\PleskVhosts\boisenewbornphotos.com\httpdocs\wp-content\themes\prophoto4\classes\util.php
on line
221
Strict Standards
: Non-static method pp::site() should not be called statically in
G:\PleskVhosts\boisenewbornphotos.com\httpdocs\wp-content\themes\prophoto4\classes\util.php
on line
327
Strict Standards
: Only variables should be passed by reference in
G:\PleskVhosts\boisenewbornphotos.com\httpdocs\wp-content\themes\prophoto4\classes\NrUtil.php
on line
50
Strict Standards
: Only variables should be passed by reference in
G:\PleskVhosts\boisenewbornphotos.com\httpdocs\wp-content\themes\prophoto4\classes\NrUtil.php
on line
50
Strict Standards
: Non-static method ppImg::init() should not be called statically in
G:\PleskVhosts\boisenewbornphotos.com\httpdocs\wp-content\themes\prophoto4\classes\img.php
on line
86
Strict Standards
: Non-static method pp::site() should not be called statically in
G:\PleskVhosts\boisenewbornphotos.com\httpdocs\wp-content\themes\prophoto4\classes\util.php
on line
340
Strict Standards
: Non-static method pp::fileInfo() should not be called statically in
G:\PleskVhosts\boisenewbornphotos.com\httpdocs\wp-content\themes\prophoto4\classes\pathfixer.php
on line
36
Strict Standards
: Non-static method pp::site() should not be called statically in
G:\PleskVhosts\boisenewbornphotos.com\httpdocs\wp-content\themes\prophoto4\classes\util.php
on line
221
Strict Standards
: Non-static method pp::site() should not be called statically in
G:\PleskVhosts\boisenewbornphotos.com\httpdocs\wp-content\themes\prophoto4\classes\util.php
on line
327
Strict Standards
: Only variables should be passed by reference in
G:\PleskVhosts\boisenewbornphotos.com\httpdocs\wp-content\themes\prophoto4\classes\NrUtil.php
on line
50
Strict Standards
: Only variables should be passed by reference in
G:\PleskVhosts\boisenewbornphotos.com\httpdocs\wp-content\themes\prophoto4\classes\NrUtil.php
on line
50
Strict Standards
: Non-static method ppImg::init() should not be called statically in
G:\PleskVhosts\boisenewbornphotos.com\httpdocs\wp-content\themes\prophoto4\classes\img.php
on line
86
Strict Standards
: Non-static method pp::fileInfo() should not be called statically in
G:\PleskVhosts\boisenewbornphotos.com\httpdocs\wp-content\themes\prophoto4\classes\pathfixer.php
on line
36
Strict Standards
: Non-static method pp::site() should not be called statically in
G:\PleskVhosts\boisenewbornphotos.com\httpdocs\wp-content\themes\prophoto4\classes\util.php
on line
221
Strict Standards
: Non-static method pp::site() should not be called statically in
G:\PleskVhosts\boisenewbornphotos.com\httpdocs\wp-content\themes\prophoto4\classes\util.php
on line
327
Strict Standards
: Only variables should be passed by reference in
G:\PleskVhosts\boisenewbornphotos.com\httpdocs\wp-content\themes\prophoto4\classes\NrUtil.php
on line
50
Strict Standards
: Only variables should be passed by reference in
G:\PleskVhosts\boisenewbornphotos.com\httpdocs\wp-content\themes\prophoto4\classes\NrUtil.php
on line
50
Strict Standards
: Non-static method ppImg::init() should not be called statically in
G:\PleskVhosts\boisenewbornphotos.com\httpdocs\wp-content\themes\prophoto4\classes\img.php
on line
86
Strict Standards
: Non-static method pp::site() should not be called statically in
G:\PleskVhosts\boisenewbornphotos.com\httpdocs\wp-content\themes\prophoto4\classes\util.php
on line
327
Strict Standards
: Only variables should be passed by reference in
G:\PleskVhosts\boisenewbornphotos.com\httpdocs\wp-content\themes\prophoto4\classes\NrUtil.php
on line
50
Strict Standards
: Non-static method pp::site() should not be called statically in
G:\PleskVhosts\boisenewbornphotos.com\httpdocs\wp-content\themes\prophoto4\classes\util.php
on line
327
Strict Standards
: Only variables should be passed by reference in
G:\PleskVhosts\boisenewbornphotos.com\httpdocs\wp-content\themes\prophoto4\classes\NrUtil.php
on line
50
Strict Standards
: Non-static method pp::site() should not be called statically in
G:\PleskVhosts\boisenewbornphotos.com\httpdocs\wp-content\themes\prophoto4\classes\util.php
on line
327
Strict Standards
: Only variables should be passed by reference in
G:\PleskVhosts\boisenewbornphotos.com\httpdocs\wp-content\themes\prophoto4\classes\NrUtil.php
on line
50
Strict Standards
: Non-static method pp::site() should not be called statically in
G:\PleskVhosts\boisenewbornphotos.com\httpdocs\wp-content\themes\prophoto4\classes\util.php
on line
327
Strict Standards
: Only variables should be passed by reference in
G:\PleskVhosts\boisenewbornphotos.com\httpdocs\wp-content\themes\prophoto4\classes\NrUtil.php
on line
50
Strict Standards
: Non-static method pp::site() should not be called statically in
G:\PleskVhosts\boisenewbornphotos.com\httpdocs\wp-content\themes\prophoto4\classes\util.php
on line
327
Strict Standards
: Only variables should be passed by reference in
G:\PleskVhosts\boisenewbornphotos.com\httpdocs\wp-content\themes\prophoto4\classes\NrUtil.php
on line
50
Strict Standards
: Non-static method pp::site() should not be called statically in
G:\PleskVhosts\boisenewbornphotos.com\httpdocs\wp-content\themes\prophoto4\classes\util.php
on line
327
Strict Standards
: Only variables should be passed by reference in
G:\PleskVhosts\boisenewbornphotos.com\httpdocs\wp-content\themes\prophoto4\classes\NrUtil.php
on line
50
Strict Standards
: Non-static method pp::site() should not be called statically in
G:\PleskVhosts\boisenewbornphotos.com\httpdocs\wp-content\themes\prophoto4\classes\util.php
on line
327
Strict Standards
: Only variables should be passed by reference in
G:\PleskVhosts\boisenewbornphotos.com\httpdocs\wp-content\themes\prophoto4\classes\NrUtil.php
on line
50
Strict Standards
: Non-static method pp::site() should not be called statically in
G:\PleskVhosts\boisenewbornphotos.com\httpdocs\wp-content\themes\prophoto4\classes\util.php
on line
327
Strict Standards
: Only variables should be passed by reference in
G:\PleskVhosts\boisenewbornphotos.com\httpdocs\wp-content\themes\prophoto4\classes\NrUtil.php
on line
50
Strict Standards
: Non-static method pp::site() should not be called statically in
G:\PleskVhosts\boisenewbornphotos.com\httpdocs\wp-content\themes\prophoto4\classes\util.php
on line
327
Strict Standards
: Only variables should be passed by reference in
G:\PleskVhosts\boisenewbornphotos.com\httpdocs\wp-content\themes\prophoto4\classes\NrUtil.php
on line
50
Strict Standards
: Non-static method pp::site() should not be called statically in
G:\PleskVhosts\boisenewbornphotos.com\httpdocs\wp-content\themes\prophoto4\classes\util.php
on line
327
Strict Standards
: Only variables should be passed by reference in
G:\PleskVhosts\boisenewbornphotos.com\httpdocs\wp-content\themes\prophoto4\classes\NrUtil.php
on line
50
Strict Standards
: Non-static method pp::site() should not be called statically in
G:\PleskVhosts\boisenewbornphotos.com\httpdocs\wp-content\themes\prophoto4\classes\util.php
on line
327
Strict Standards
: Only variables should be passed by reference in
G:\PleskVhosts\boisenewbornphotos.com\httpdocs\wp-content\themes\prophoto4\classes\NrUtil.php
on line
50
It had been almost 2 years since I had photographed a "layla".  And the last Layla, almost 2 years before, had been my very own Layla.
I may be partial, but I do believe that it is one of the most beautiful, perfect girly names. I love it! And the name fit this sweet little newborn perfectly!
She was a preemie, and almost 2 months old at the time we photographed her for newborn photos.  She was still such a gem – a real treat to photograph!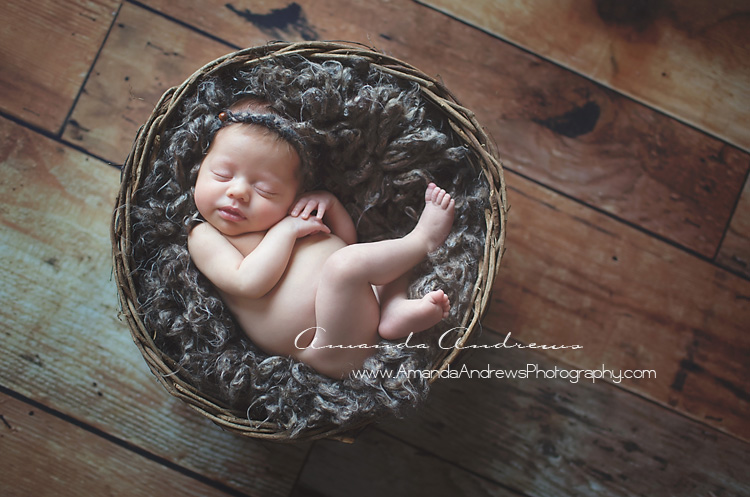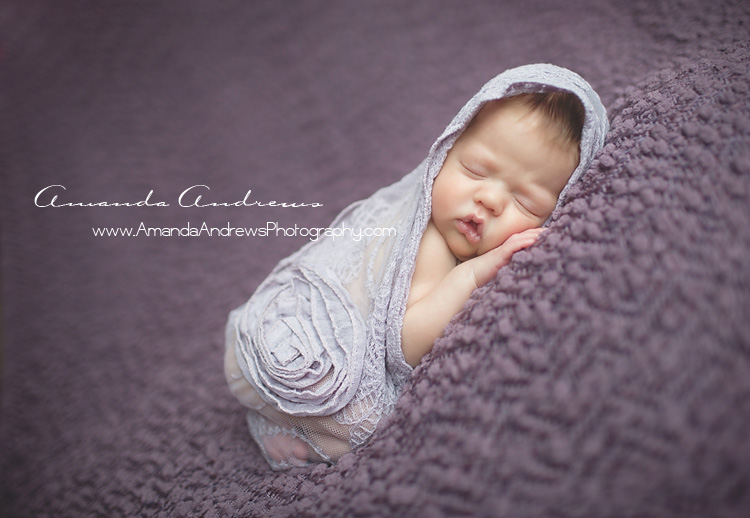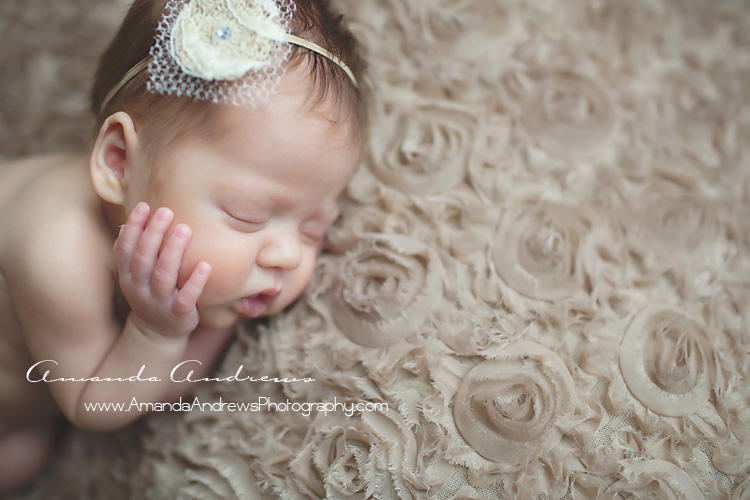 (composite image)